Nosferatu/Dracula
S P Oldham


03/29/2018 01:14PM

To continue my viewing of the films listed in a ScreenRant article '15 Black and White Horror Films That Are Still Scary as Hell' – By Wednesday Lee Friday https://screenrant.com/scariest-black-and-white-horror-movies-ever-all-time/ this time I chose Numbers 13 on the list – a double whammy rating of Nosferatu and Dracula. This is a longer article because it covers two films, as per the list.
The first thing I want to say right away is that I had never heard of the Hayes Code before and I found it very interesting indeed! If like me this is new to you then click here: http://www.screenonline.org.uk/film/id/592022/ for enlightment!
Nosferatu (1922)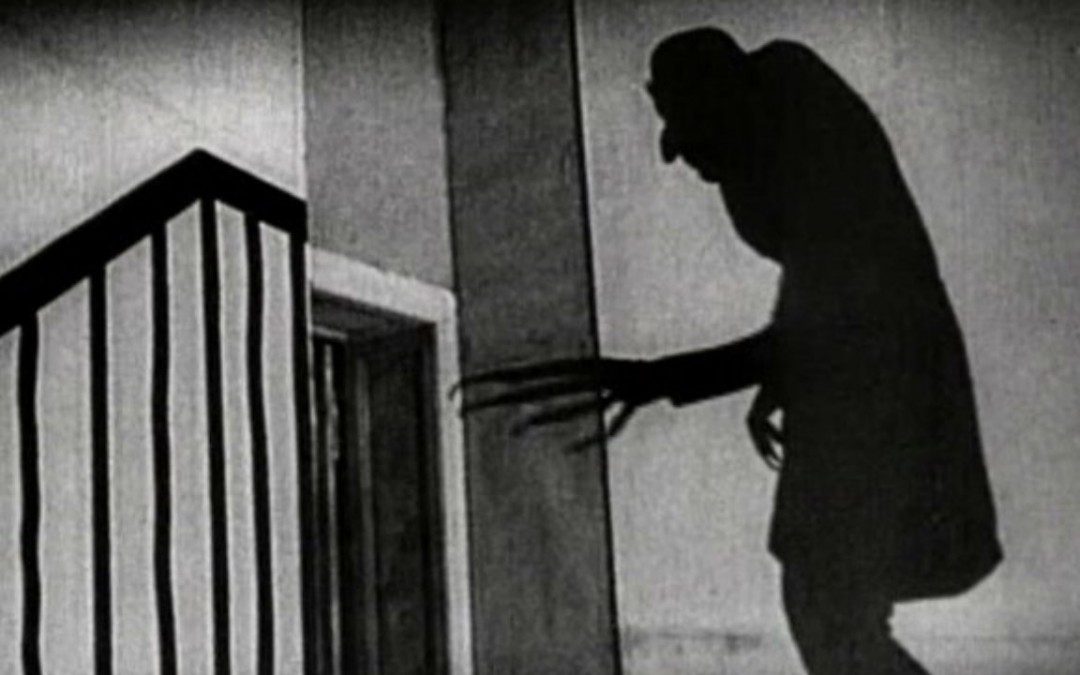 Made in 1922, Nosferatu is a silent movie, its tagline being 'A Symphony of Horror.' Certainly, an organ plays throughout, giving background and adding effect and drama just as music is used in modern films. I did find it a bit tiresome after a while, but hey, it's a silent movie! You can turn the sound off and not miss anything! It is true though that without it, the movie loses some of its impact. Count Orlock, the villain of the piece, is played by Max Schreck, and is apparently the only surviving evidence of a first attempt at portraying a vampire on screen.
You would expect the expressions of the actors to be exaggerated, due in part I feel to the time in which the film was made, and the fact that they are endeavouring to impart emotion, thought and action without the benefit of speech, which obviously sets is apart dramatically from modern film. Don't let that put you off. If you can overlook the inherent overacting and the at times seemingly odd reactions of the characters (laughing at having been told to go the 'land of thieves and ghosts' for example) then this is actually worth a watch. Although you have to read narrative pages here and there, I quite like the use of quaint language and the feeling that you might also be reading a book as well as watching a film.
Not content with vampires, there is a werewolf thrown into the mix too (looks like a hyena to me, but I imagine that back then fewer people had ever seen such a creature and it probably looked strange and scary enough to be a werewolf. I am not sure I would want to bump into a hyena either, for that matter!) and meat-eating plants! (Venus Flytraps and a 'polyp' which I can't claim to know anything about, but there is a definite implication that these plants are akin to vampires. Nothing ever really comes of the werewolf however, and the plants seem to be a metaphor for vampirism and nothing else. Just adds to the overall strangeness of the film and as I have said before, this is horror after all, and horror can be strange.
Is it scary? Yes, in a dark and decidedly creepy way. It is full of shadows and strange expressions, gaunt faces, nightmarish images and weird light. I can well understand why it was such a scary film when it was first shown. As ever when it comes to this list, these films are to be watched in context, i.e. bearing in mind the time in which they were made. It is not horror in the gory sense, and as I have said before, that's fine by me!
For scares, not revulsion, Nosferatu is justifiably a classic. I enjoyed it!
Dracula, 1931
The title role played by the inimitable Bela Lugosi, I have to say I really enjoyed this! Definitely creepy in the classic sense, rather well acted and not too ott in terms of 'drama' if you know what I mean. The soft music in the background was rather gentle and lulling, and actually quite beautiful if you listen closely. Okay, it's obvious the bats are bobbing about on lengths of invisible twine but nonetheless… Whereas in Nosferatu the oddly placed animal was a hyena (see above) in Dracula there is a brief yet strange shot of armadillos at one point. Not sure why, undoubtedly some clever allusion that has escaped me. All a bit odd.
The scene where Renfield is standing at the base of the steps on board the Vesta, laughing, is quite chilling. Dwight Frye portrays a madman quite beautifully here, and it is fair to say his character ends up totally different to the correct young English gentleman he started out as. His laugh is genuinely chilling. Some cleverly subtle scenes and not without a trace of humour, the film is immensely watchable even now. Some good lines too. I find it interesting that although both films closely follow the same plot-line, the means by which Dracula/Nosferatu can be stopped are different in each. Perhaps even more interesting, in Dracula, the heroine is saved…
The ending was somewhat abrupt, as I personally find a lot of these early film endings are. Rather than today when films tend for the most part to be neatly packaged and all ends tied up (unless there's going to be a sequel) older films tend to just drift off, as if you really were watching life, not an on-screen story. I can't make my mind up if that is good or bad.
Neither of these films are exactly action-packed. Rather, they take the time to tell the story of the vampire. All old-hat these days maybe, but at the time it was undoubtedly not the case. It leaves me wondering if we expect more from cinema these days, or less?
Perhaps it is unfair to compare the two. After all, one is a silent film made 9 years before the other. The movie industry moved on apace even in that short space of time. If you are going to go to the trouble of watching them, then these films should simply be enjoyed for what they are, always bearing their original context in mind.
As ever, just my humble opinion.